We help organizations turn chaos into collaboration by transforming ordinary teams into extraordinary powerhouses through professional development, keynote speaking, leadership labs, coaching clinics, executive coaching, and team retreats

Kimberly & Coach Specialize in Building Brilliant Culture and Highly Functional Teams
Click to Play The Video
Our Keynotes Are About You and Your Audience, Not Us
Step 1: Get to Know Us A Little More
Step 2: Choose Your Topic
Our Signature Presentation For Corporate Meetings and Virtual Conferences
Practices of Value | Tactics for Engaging the Talent You've Already Hired
Interactive Keynote Address | Live or Virtual
45-90 minutes
Your audience will walk away with:
• A tangible solution on how to solve a BILLION DOLLAR problem you might not even know your company has
• Instant information processing preference profiles to get you and your team started (yes, even for LARGE and EXTREMELY LARGE audiences!)
• Tactical strategies to enhance communication, engagement, and team work immediately using Practices of Value, including the Language of Value profiles assessed real time
---
For Teams
Language of Value Team Mapping
Interactive Workshop For Your Team | Live or Virtual
60-120 minutes
Your team will walk away with:
• A deep understanding of their own strengths and gifts
• Strategies on how to leverage the team's differences as the greatest strength
• Tactical strategies to enhance communication, engagement, and team work immediately using Practices of Value, including the Language of Value profiles assessed real time
Step 3: Schedule a Call with Kimberly and Coach to Reserve Your Date
Would you like to solve your team conflicts before they happen?
We help leaders and teams work better together by implementing Practices of Value and a Language of Value, such as MPACT, Clifton Strengths (formerly StrengthsFinder), Meyers-Briggs, VAK, and Enneagram.Through interactive keynote speaking at conferences and corporate meetings, as well as strategic work sessions for teams, we provide motivation and techniques that your managers and team members can implement immediately and starting seeing results on the very first day (maybe even before the event is over!).
---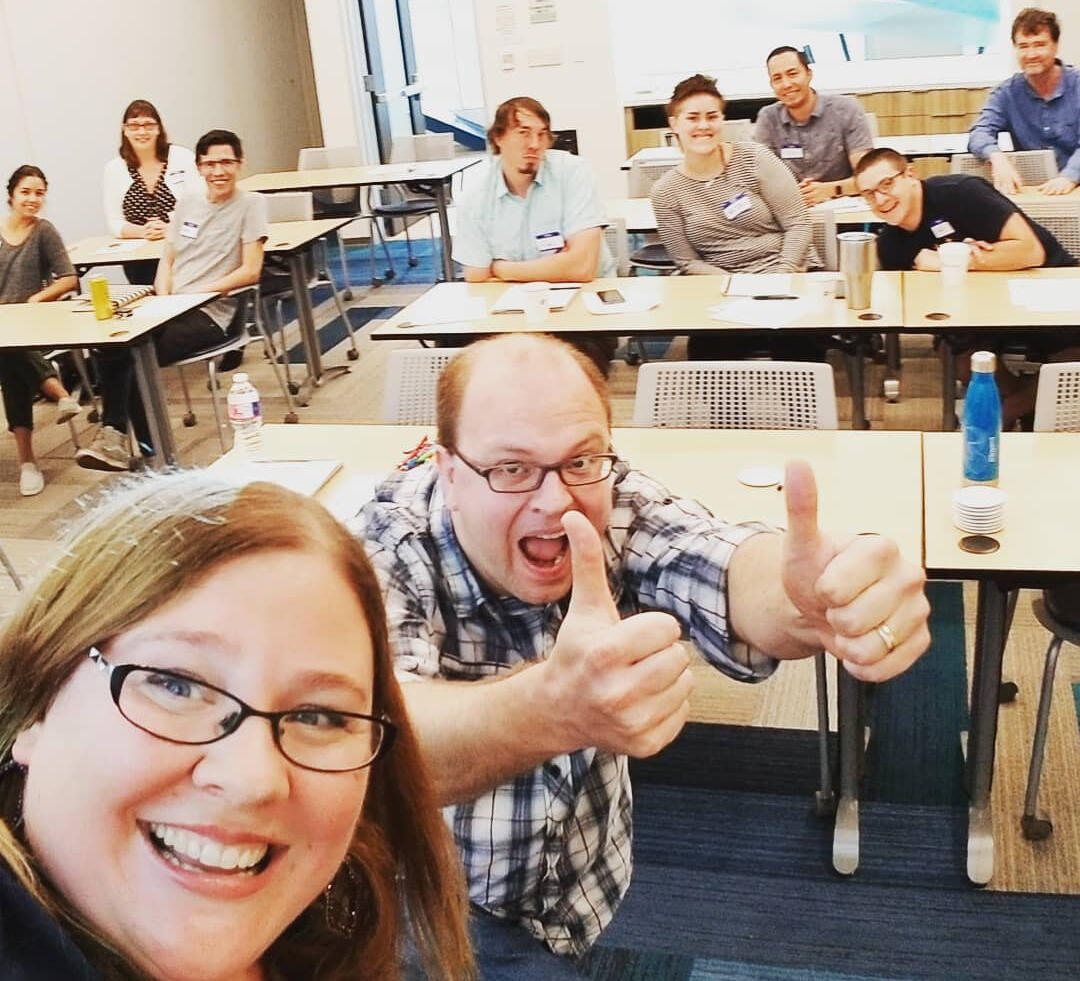 Tune in to The Kimberly & Coach Show
Tune in to get actionable techniques every episode that you can use immediately!
---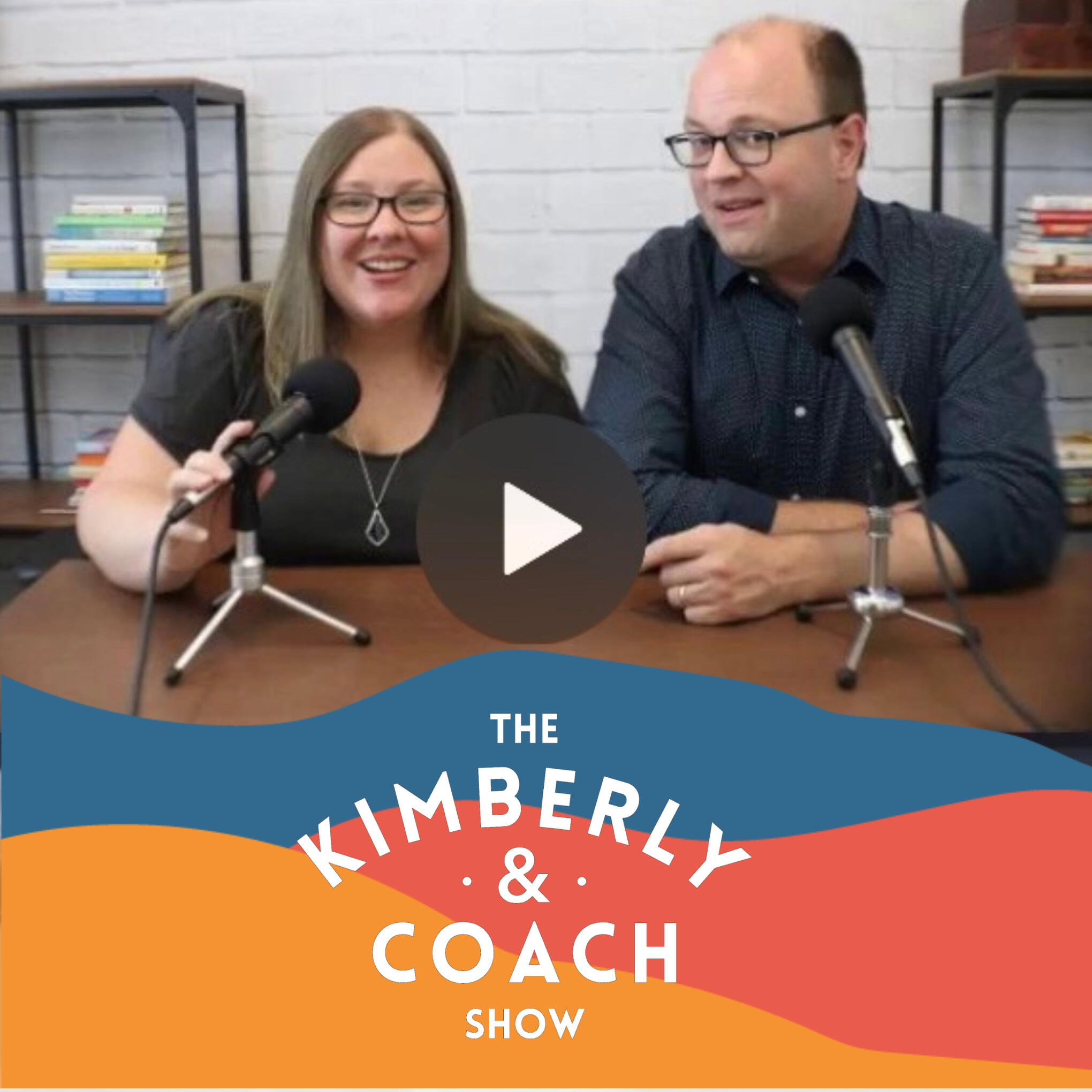 Join Our Free "Thing of the Month" Club
Every month, we'll send you a useful thing. Some months, it'll be a downloadable worksheet. Some months, an exclusive video or podcast that you'll only be able to get through the Thing of the Month Club. And some months, it'll be a completely wild surprise!
We promise we won't spam you, rent your address to someone else, or email stupid stuff that you won't like. You can opt-out at any time, but we think you'll dig getting a super useful and super fun thing every month in your email.
Kimberly and Coach have taught all around the world, both physical and virtual!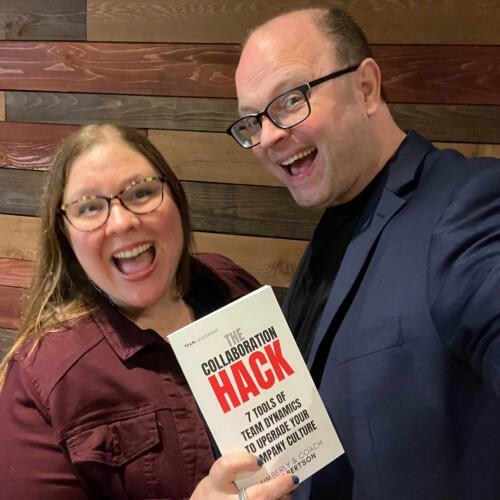 Send Us An Email!
We use Microsoft 365 Forms to safely and securely receive your query.
Can you afford to let culture "just happen" in your organization?

In a time of fast-shifting workplace trends, you can either select a positive and beneficial culture and implement practices that build collaboration, or let others select for you--and you may not like what they select. Either way, workplace culture becomes the reality of your organization.We help leaders at all levels -- c-suite, thought leaders, management and front line -- implement practices that foster collaboration, communication, and engagement.
Team Dynamics

Using tools like CliftonStrengths, Enneagram, Myers-Briggs, and MPACTQ, we assess and map your unique team's advantages and opportunities for growth, and provide actionable practices and guidance for better communication and collaboration within a team and the organization as a whole.To get a quick sneak peek of what tools might be best for your team, check out this video: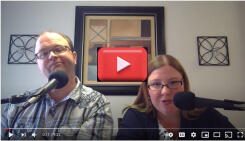 Leadership Coaching and Consulting
Workshops and speaking programs can go a long way to start building culture, but talking through and developing concrete practices in individual and team coaching sessions helps cement the big ideas into everyday action. Coaching leaders at every level can keep the energy for building a positive workplace culture alive and well throughout the organization.
Principles of Creating Culture
We leverage time-tested principles of crafting culture:
Collective Intelligence

Guarding and Growing

Intentional Inclusivity

Elevation and Collaboration
Workshops, Coaching, and Consulting
Your team and organization is unique, which is why we start with basic building blocks and customize the engagement to meet your goals. We can run lunch-and-learns to get your team introduced to the culture frameworks and principles, monthly training workshops both in-person and virtual, individual "coffee and coaching" sessions (that don't have to include coffee, just whatever drink you prefer ;) ), and we can even provide interactive large group speaking programs that will have absolutely nothing to do with climbing Mount Everest (a classic motivational speaking trope) and everything to do with your shop, your people, and your mission.